The Story of the Used Car: Building Value to Close the Deal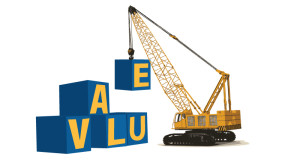 Last month I was at a sales training, with about 40 or 50 business owners who feverously took copious amounts of notes while drinking from a firehose of amazing intellect. The presenter is the owner of an extremely successful company that has grown very fast over the past 5 years. Let's just say, he knows a little something about sales. During one part of the training, the presenter shared a story that I wanted to share with you.
Related: Building a Money Making Machine
When presenting a proposal, at one time or another, you may have heard the phrase, "I need to think about it" or some variation of this. Maybe it was, "Let me check with my wife", "I'm short on funds right now", or, "It's not in the budget", yada, yada, yada. It's frustrating, as a sales person, to hear these phrases. But what I've learned is that the person on the other side of the table or phone probably doesn't see the value in your proposal or they feel like they don't have enough information to make a decision. If they had enough information and saw the value, there would be no reason to hesitate. It's simple: you need to build value to close the deal.
Here's how the story goes. You need to buy a car. I happen to be selling a car. I start off by telling you it's $10,000. Would you think about the purchase? I have what you're looking for, so what's the hesitation? Oh, I see, where are you going to get $10,000? Let's say I can give you 0% for 60 months. That's a good deal, right? You're still not sure?
Hmmm, well what if I tell you there are only a few small dings on it, it's only 2 years old and it's red. A 2 year old car with a couple small dings for $10,000 is not a bad deal. Would you still be thinking about it? (Note that I still haven't told you what kind of car it is.)
Related: I Hate Deadlines But Here Are 3 Reasons Why They Are So Effective (Especially In Business)
What if I told you it's a Ferrari? All of a sudden, you'll find $10,000 to buy the car. You don't need to check with anyone. In fact, your spouse might be mad at you if you passed up this deal of a lifetime.
When you build enough value, price doesn't matter.
You see, in the story of the used car, the Ferrari represents the VALUE that your proposition needs to bring to a sales pitch or business proposal. Whatever benefits there are to the client need to be highlighted and broadcasted. If you leave out the value, then you will probably continue to hear countless objections.
Related: Overcoming Objections in Service Selling
Value can come in a variety of different types. In some situations, you should highlight the differentiators which make your solution superior to the competition. In other cases, the client needs to hear the benefits (not the features) which will apply to them. Finally, in other scenarios, it's important to discuss intangible solutions that your client will experience. Intangible solutions could be less stress, more time, less issues, or more organization.
The key to the story of the used car is simple. When you build enough value in your proposition to overcome any objections, your client will buy every time, on the first time. There's no need to check with anyone. The money will be there. It's obvious – this is an unbelievable deal. Next time you're going into a sales presentation, don't forget to bring the Ferrari!
Related: Be Visible and Credible to Become Profitable
What are some of the ways you've been successful in building value to close the deal? We'd love to hear your story!